ingredients
Stone & Skillet English Muffins
4-6 oz sirloin steak
Salt and pepper
2 Tablespoons canola oil
Red pepper jelly
Mixed greens
Camembert cheese, sliced thin
preparation
Heat skillet to medium-high heat. Liberally season steak with salt and pepper. Add oil to pan and wait until it starts to smoke a little. Add steak to pan and cook until you linking of doneness.
While the steak is cooking, slice the muffin in half. On the bottom muffin top with pepper jelly and greens.
When the steak is done, let rest for 5 minutes and slice thin against the grain. Put steak on top of the greens and top with Camembert cheese.
SIMILAR RECIPES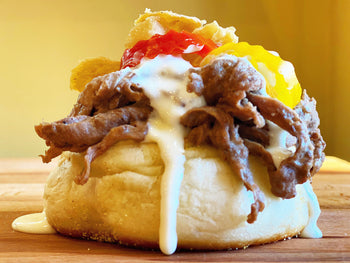 NSFW Cheesesteak Muffin Bomb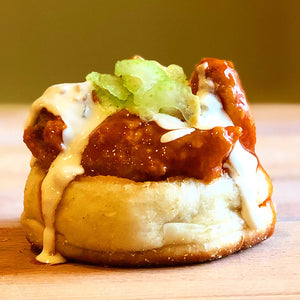 Buffalo Chicken Muffin Bomb