ingredients
1 Stone & Skillet English Muffin
1 tbsp shredded Mozzarella
1 tbsp cooked hot Italian sausage
2 tbsp tomato sauce
1/2 tbsp grated parmigiano-reggiano cheese
preparation
Preheat oven to 350.
Cook sausage and set aside.
Cut out the middle of the muffin from the top leaving the sides and the bottom of the muffin in tact.
Use your thumbs to press down the bottom and pinch the sides to make a deep well.
Add mozzarella, cooked sausage, tomato sauce, and parmigiano-reggiano.
Place on a baking sheet and bake for 10 minutes.
SIMILAR RECIPES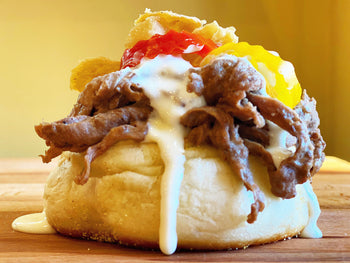 NSFW Cheesesteak Muffin Bomb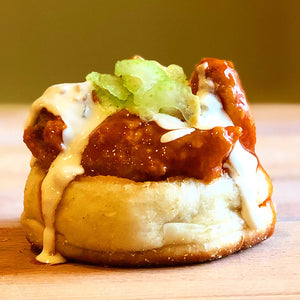 Buffalo Chicken Muffin Bomb